The REM's awakening: more than 300 complaints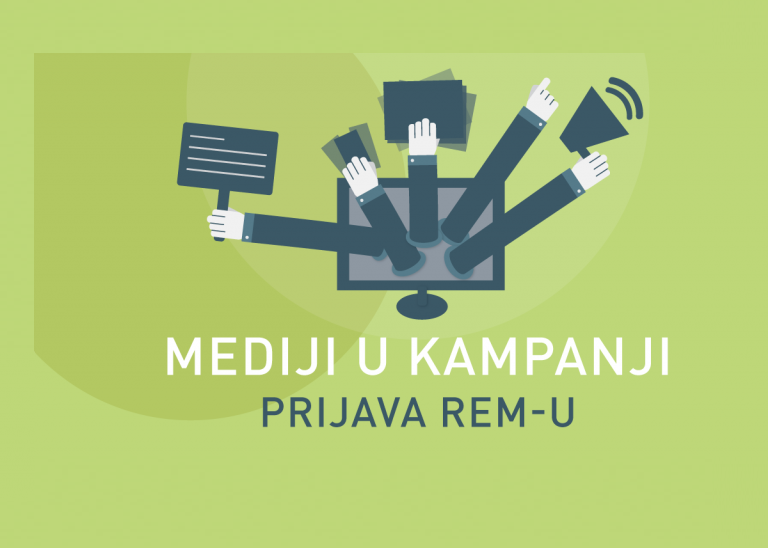 After the action organised by the Independent Journalists' Association of Serbia (NUNS) and the organisation CRTA, more than 300 complaints were addressed to the REM. The epilogue is to be expected after the next session.
The CRTA organisation and NUNS invited journalists and all interested citizens to file complaints to the Regulatory Authority of Electronic Media (REM) via the CRTA's website, because of a multiday campaign that TV Pink led against the journalist Tamara Skrozza and the CRTA organisation.
We would like to remind you that the feature on TV Pink followed right after CRTA presented an analysis of media coverage in the run-up to the official Belgrade election campaign. Using maliciously mounted frames with statements by Tamara Skrozza taken from "24 Minutes with Zoran Kesić", the TV Pink feature presented Skrozza as the outspoken enemy of President Aleksandar Vučić.
"This action is the result of the joint work of two organisations that require the REM to do its job – to maintain order and monitor compliance with the rules in electronic media. None is asking them to act as inquisition, decapitate and burn at the stake, but only to monitor compliance with the rules." –  said Slaviša Lekić, president of NUNS adding that he was pleased that more than 300 citizens responded to the call and filed a complaint. Commenting on the fact that the REM does not apply the law, Lekić concluded that these had always been symptoms of those suffering from a lack of professionalism, ethics and courage.
Vukosava Crnjanski, director of CRTA, emphasises that the letter of the law articulates that the media are obliged to provide free, true, objective, complete and timely information to citizens, and in particular to present facts and events through news and programmes truthfully and objectively in order to encourage the free formation of opinions.
"When this does not happen, the REM has the responsibility to act to protect the public and citizens' interests. At the same time, the responsibility that the REM has towards the citizens during the election process is very important, as it is responsible for creating an environment for equal representation of all candidates and for realising citizens' right to objective information." said Vukosava Crnjanski, director of CRTA.
The questionable feature from the TV Pink National News Programme is available on this  link, and you can read the short interview that Tamara gave to NUNS in order to express her thoughts and feelings about this – I won't lose to people worse than me.
Citizens who wish to support this action, but also those who want to report cases of media discrimination or untrue and biased television reporting, can do so on the website rem.gradjaninastrazi.rs.