Be a CRTA's observer in the upcoming elections in Belgrade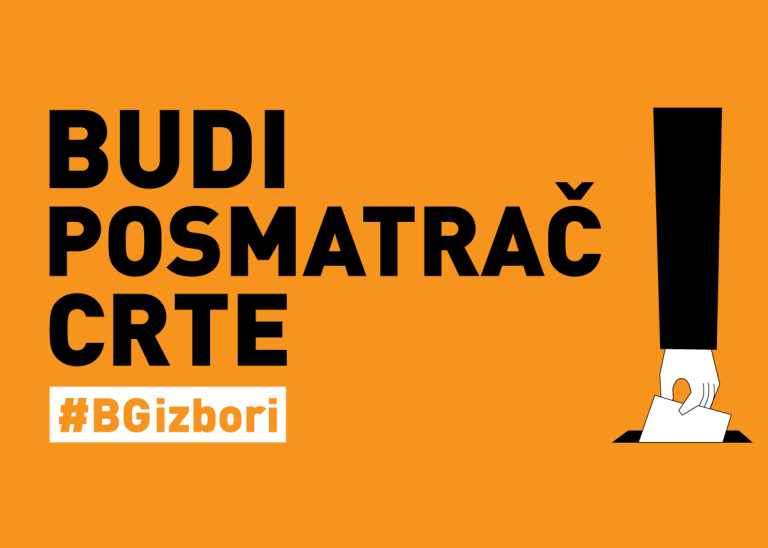 Independent citizen electoral observation missions are a part of the electoral process in many countries in Europe and the world, regardless of the quality of democracy and of the status of human rights.
As a domestic independent mission, CRTA will observe the local elections in Belgrade on March 4th, 2018.
We plan to include more than 1000 observers who will monitor the events at polling stations on the Election Day.
It is important to know – CRTA promotes democratic values and respect for human and civil rights, and recognises and respects the political beliefs of all citizens. However, party affiliation is incompatible with the role of an independent observer.
Therefore, candidates for observers may not be actively involved in political life as party members, nor candidates on electoral lists or members of polling station committees participating in the elections in Belgrade.
Candidates for observers will receive a four-hour training (in the afternoon or at weekends) in Belgrade. Moreover, candidates for observers are not required to have a place of residence in Belgrade.
Do you want to join us on our mission that promotes fair and free elections and a democratic order in which the right to freedom of choice is not called into question?
Send us a short information about yourself (http://budideo.crta.rs/) :
First name and surname,
Occupation,
Phone number and email address,
If you use Facebook, Twitter or Instagram, send us a link to your profile,
Tell us in one sentence why you want to be a part of the CRTA's observation mission "Citizens on Watch".
We will contact you within 48 hours.
Thank you for your interest!
Yours truly
CRTA