Our topics
"If not us, who? If not now, when?" – John F. Kennedy

Democratic culture
Because politics is not just for politicians. It is our human and citizen right to participate in the processes of making decisions which influence our lives. A dialogue has no alternative.

Free and fair elections
Because elections are the pillars of democracy. It is every citizen's right to decide on whom to give his/her vote in free and fair conditions. Our vote is valuable and it can make a difference.

Open institutions
Because institutions serve the citizens. We need strong institutions with integrity which protect the public interest.

Free media
Because media should ask questions and critically analyse the reality. We need the media which protect the public interest and tackle the needs of the citizens.
Latest publications
Parliamentary Insider for March 2019
Parliamentary Insider for March 2019 brings monthly analyses of the work of the National Assembly of the Republic of Serbia, including law summaries and key novelties introduced by the adopted laws. A part of the opposition MPs carried on with their boycott in March as well, and in the Assembly Hall, the abuse of procedures and discussions on topics unrelated to the agenda continued. The agenda included two proposals from the opposition party League of Social Democrats of Vojvodina MPs.
Download PDF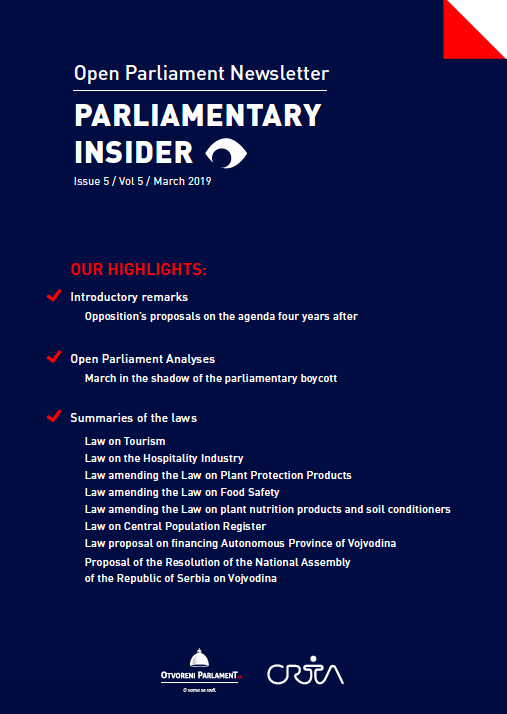 CRTA recommendations for improving the electoral conditions by 2020
In this document, we have mentioned only those recommendations that CRTA believes could be implemented by the time of 2020 elections, with the help of the political will and understanding between the relevant actors, as these recommendations realisation would be an essential start for systematic and complete improvement of election process quality.
Download PDF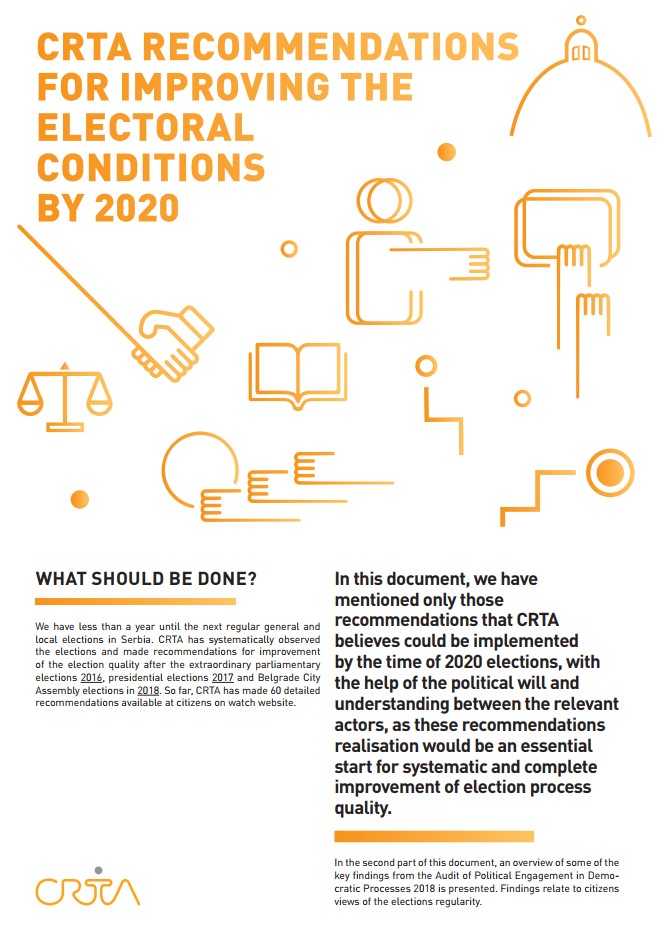 View all publications