Latest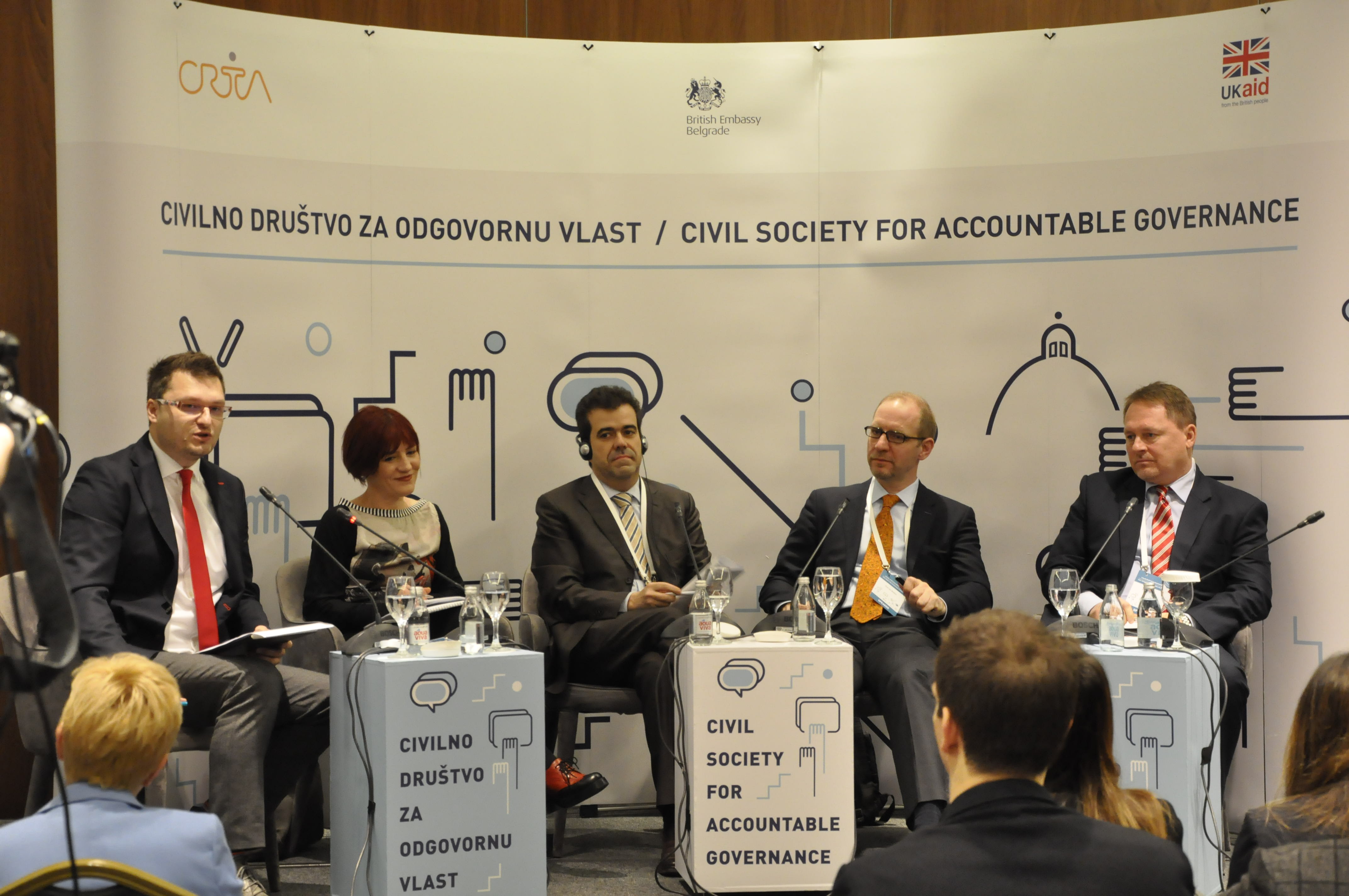 Democratic Serbia, but freedom is limited
02-5-2019.
Freedom House, as a world independent organization, announced that in 2018. the status of Serbia from a free country has been changed into Partly Free country. We are witnessing quite significant and rapid centralization of power in the hands of one branch of government - executive power, and the closure of institutions in the public interest. Institutions in Serbia and mechanisms created to protect citizens and the public interest actually serve some other influences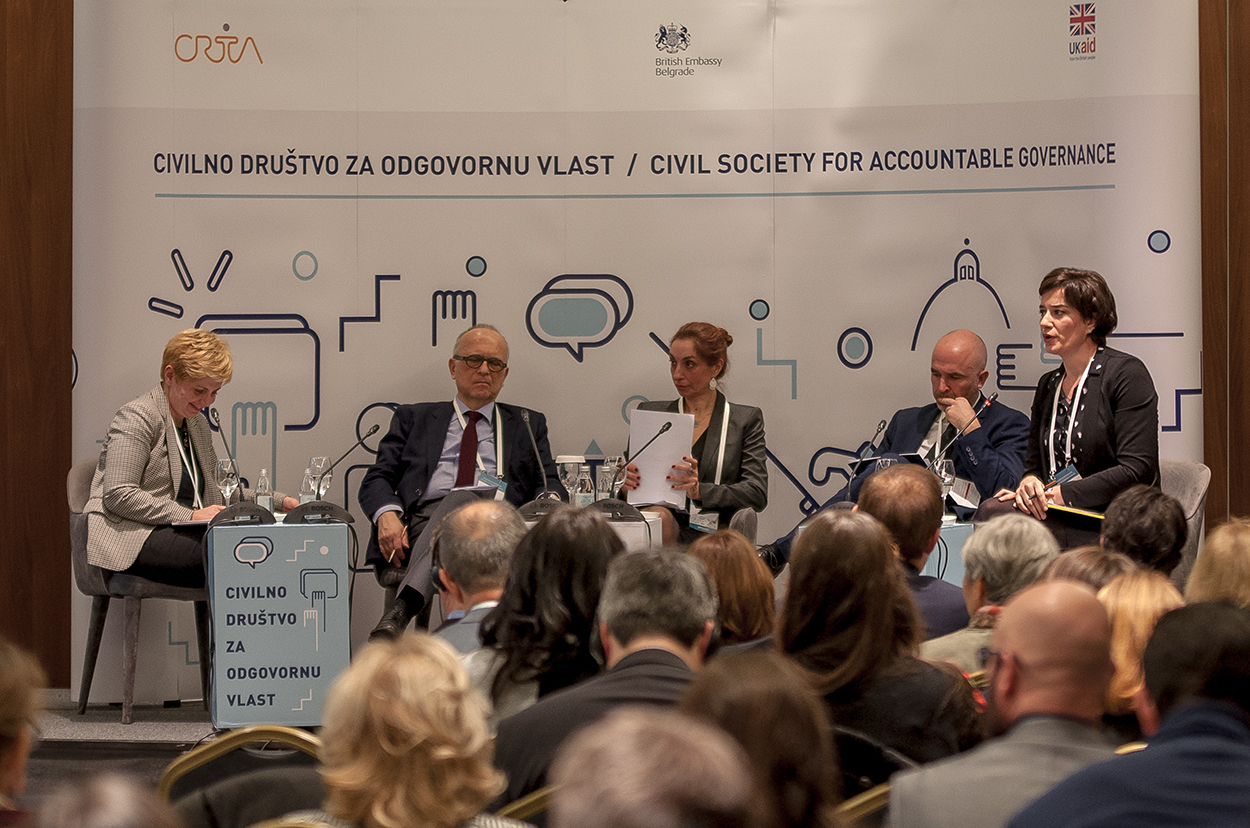 Stable democracy needs independent institutions
02-4-2019.
Democracy should be understood as a movement, as one process, and not as a monolith. Anyone who tries to approach the ideal of the democratic system falls into frustration, because it is afraid that it will not be reached as such. A strong and stable democracy has many steps, because democracy is progress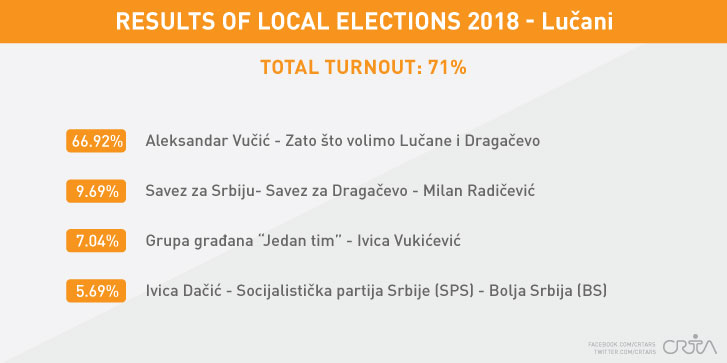 Irregularities and pressures marked local elections in Lucanu, electoral list of Aleksandar Vucic won majority of votes
12-16-2018.
The quality of the election process in Lucani was very poor, while the atmosphere on the election day was not in accordance with standards for free and fair elections due to identified cases of pressure on voters, the CRTA election observation mission assessed.
Our topics
"If not us, who? If not now, when?" – John F. Kennedy

Democratic culture
Because politics is not just for politicians. It is our human and citizen right to participate in the processes of making decisions which influence our lives. A dialogue has no alternative.

Free and fair elections
Because elections are the pillars of democracy. It is every citizen's right to decide on whom to give his/her vote in free and fair conditions. Our vote is valuable and it can make a difference.

Open institutions
Because institutions serve the citizens. We need strong institutions with integrity which protect the public interest.

Free media
Because media should ask questions and critically analyse the reality. We need the media which protect the public interest and tackle the needs of the citizens.
Latest publications
National Assembly of the Republic of Serbia: temple or facade of democracy?
The Republic of Serbia has been defined by the Constitution from 2006 as a state based on the rule of law and the principles of civil democracy, with the National Assembly as the supreme representative body and holder of constitutional and legislative power in the Republic of Serbia, through which citizens exercise their sovereignty. The Constitution among its principles highlights the rule of law, which is exercised by the division of power into legislative, executive and judiciary, whose relationship is based on a system of mutual "control" and balance.
Download PDF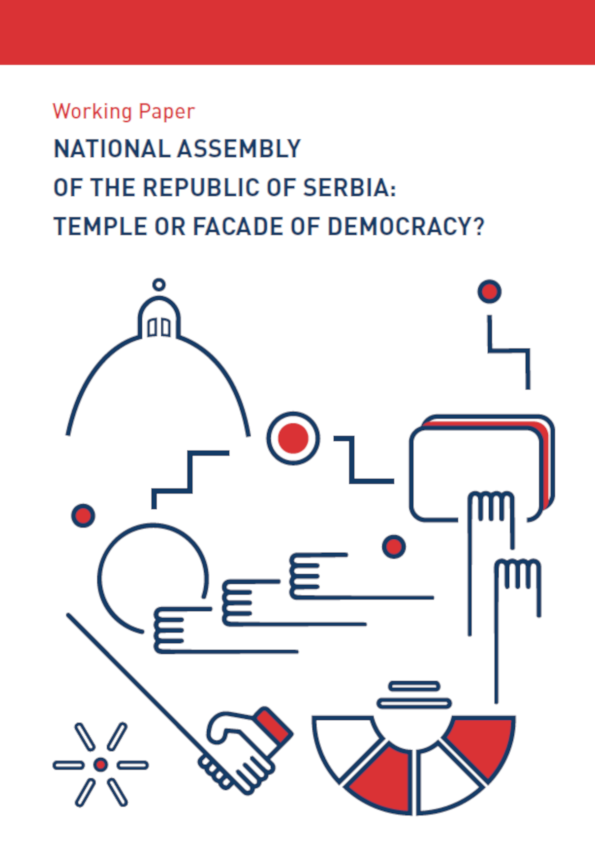 Free access to information in Serbia: experience, problems, and perspectives
Right of free access to information which, after a certain period of time, has been distinguished as a separate right from the freedom of expression, right of privacy (private and family life) and right to fair trial as the fundamental human rights, have been established as the result of the development of modern legal state and participatory democracy, a citizen being the "fourth power" and an active participant in social processes.
Download PDF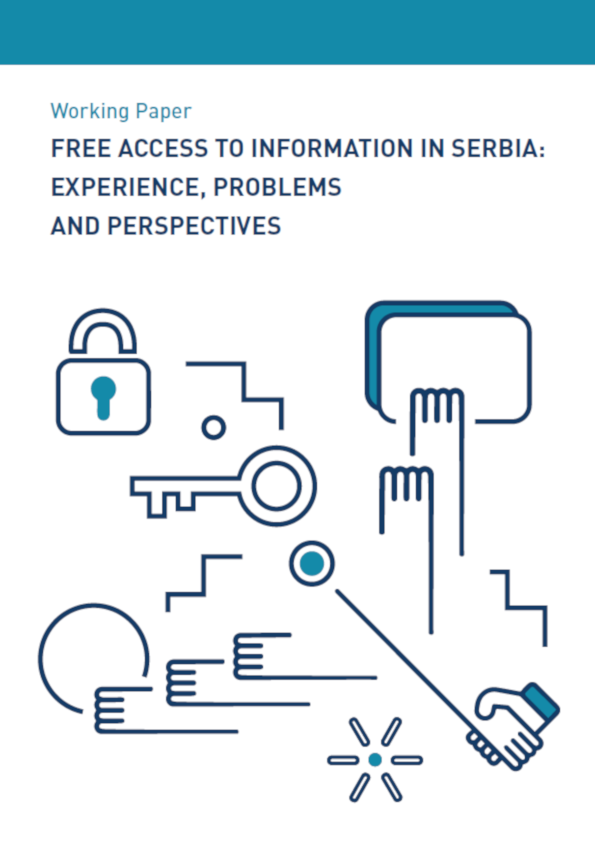 View all publications