CRTA election observation mission observes an election day in Lucani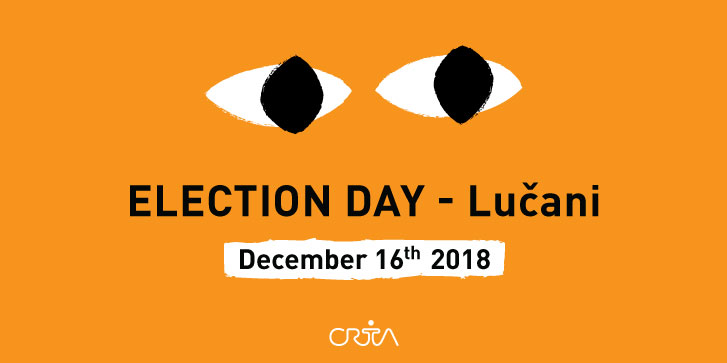 The CRTA election observation mission will observe the election day in Lucani on Sunday, 16th of December. CRTA observers will be deployed at all 43 polling stations in Lucani, while mobile teams will monitor developments outside of polling stations.
Observers will be in the polling stations from the beginning of the preparations for the opening of polling stations, so long until the members of the polling boards do not announce the results of the election for the polling station, which will provide a comprehensive insight into the occurrence at the polling stations during the election day.
The right to vote in local elections in Lucani has a total of 16.483 citizens, and 8 electoral lists participate in the elections.
Beside Lucani, local elections will be held in Kula, Kladovo and Doljevac.