Voter turnout by 5pm – 38,2 percent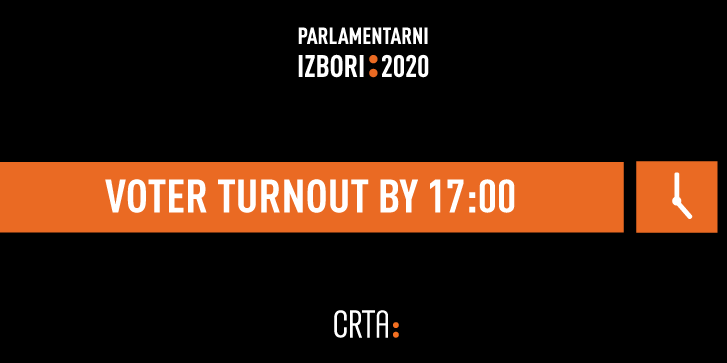 A total of 38,2 percent of voters have voted until 5pm, out of 6.584.376 registered to vote at the parliamentary elections at 8.433 polling stations. Margin of error was +/- 1, percent. 
By 4pm a total of five percent of election irregularities was recorded, which is an increase by one percent from the overview at 1pm. These include cases identified throughout the day, where identity of voters was not checked, UV lamps were not consistently used, parallel lists of voters were used, procedures for voting outside of polling stations were not fully followed. Cases of campaigning within 50m from the polling station were also recorded. 
Cases of organized driving of voters to and from polling stations were identified as well. 
CRTA submitted one additional complaint to the police for another case of the "carousel voting" recorded at the polling station 15 in Zrenjanin, village Lazarevo. This is the third complaint CRTA submitted to the police for cases of the "carousel voting" since this morning. 
The next media conference of the CRTA's election observation mission is scheduled for 8:30pm. You may follow the conference live at the CRTA's website or Facebook page.