Invitation for the consultancy in communications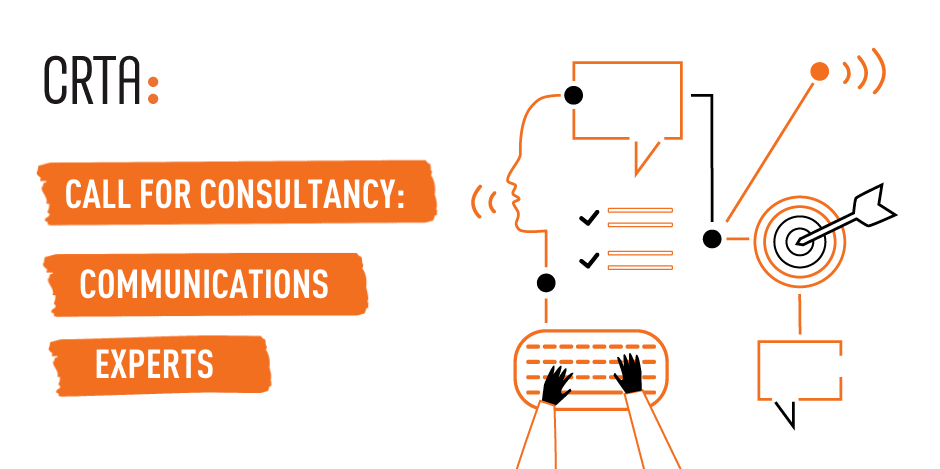 CRTA invites experts to submit proposals for consultancy services in areas of communications, public relations and social networks outreach.
The invitation aims to create the database of communications experts that would be engaged per need basis for provision of the expert support to CRTA and other civil society organizations in terms of strengthening their communications capacities.
The invitation is open for all interested individuals or legal entities until Monday, May 23, 2022 (23:59). Application documents should be submitted at the e-mail: [email protected].
Detailed information about concrete topics and methods for provision of services, as well as the application process and required documentation can be found here.
Form for submission of the financial proposal can be found here.
Contact person: Milica Djeric ([email protected])