Voter Turnout by 4pm – 34,6 percent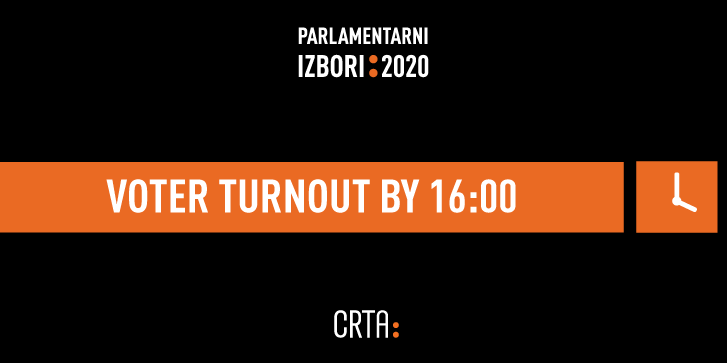 According to the CRTA's election observation mission, a total of 34,6 percent of citizens registered in the voters list have voted in parliamentary elections until 4pm. Margin of error was +/- 0,9 percent.
This voter turnout is lower than the turnout by 4pm in 2016 parliamentary elections by five percent.
A total of 6.584.376 citizens is registered to vote in parliamentary elections at 8.433 polling stations.
CRTA's observers are deployed at the random representative sample of 500 polling stations, which enables the reporting on the election process and regularity of election procedures for all polling stations in Serbia.
The next media conference of the CRTA's election observation mission is scheduled for 5.30pm. You may follow the conference live at the CRTA's website or Facebook page.