Voter Turnout by 11am – 14 percent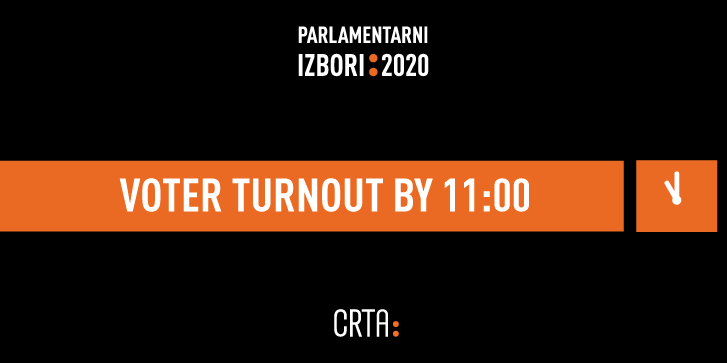 According to the CRTA's election observation mission, a total of 14 percent of voters have voted until 11am, out of 6.584.376 registered to vote at the parliamentary elections at 8.433 polling stations. Margin of error was +/- 0,5 percent.
Access to the polling stations was provided to all CRTA's observers.
Serious election irregularities were recorded at four percent of polling stations, which is two percent higher if compared with the 2016 parliamentary elections. These include cases of breaches of secrecy of voting and presence of unauthorized persons at the polling station.
CRTA identified one case of "carousel voting" in front of the polling station 48 in Zrenjanin and has reported the case to the police.
The next media conference of the CRTA's election observation mission is scheduled for 14.30. You may follow the conference live at the CRTA's website or Facebook page.