Serbia – three months without the Commissioner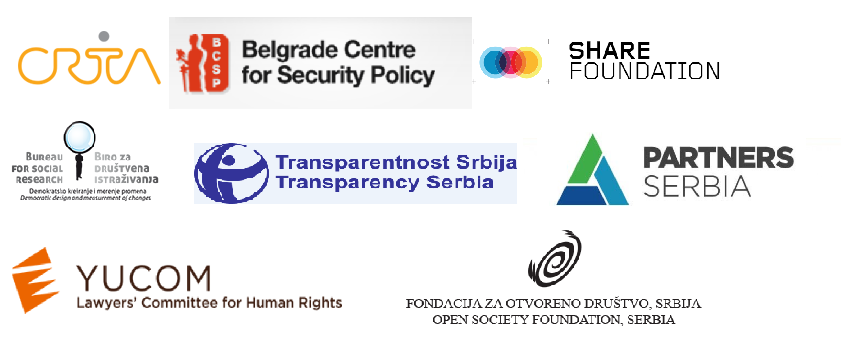 Civil society organisations warn that is has been three months since the mandate of the former Commissioner Rodoljub Šabić expired. The competent Culture and Information Committee of the Assembly has not yet initiated the process of selection of the new Commissioner for Information of Public Importance and Personal Data Protection. The process of selecting a new commissioner should begin without delay as this is in the best interests of citizens, institutions, the state and of the rule of law in general.
We would like to remind that in November last year, 70 civil society organisations, media, business, professional and scientific communities representatives launched the initiative to open a transparent process of selection of the new Commissioner. A public request was submitted, but the Culture and Information Committee refused to consider it although the aforesaid organisations had put forward a proposal for well-defined criteria for selection of the candidate. It was stated that all candidates should possess relevant professional knowledge and experience in the area of data protection and access to information of public importance,  that they were not connected to any political party, that they had not violated the law, professional rules and standards.
Bearing in mind that the institution of the Commissioner, as a mechanism of a democratic society, has been established in order to protect citizens' rights and interests, we consider that postponing the selection of the new Commissioner is an expression of contempt not only for that institution, but also for citizens whose constitutional and legal rights it protects. On the other hand, the postponement of the Commissioner's selection for an indefinite period, or the selection of a new commissioner who would depend exclusively on political support and not on the competence of the candidate, could jeopardise the fulfilment of their role.
Non-governmental organisations that primarily advocate protection of citizens' rights have once again urged the Culture and Information Committee of the Assembly to initiate without further ado the process of selection of the new Commissioner who will protect the Serbian citizens' privacy and rights to access information about the work of public authorities in the next seven years.
The organizations who support this initiative are:
Partners for Democratic Change Serbia
Belgrade Centre for Security Policy (BCBP)
Lawyers' Committee for Human Rights (YUCOM)
Bureau for Social Research (BIRODI)