Recognition for the affirmation of the public's right to know awarded to CRTA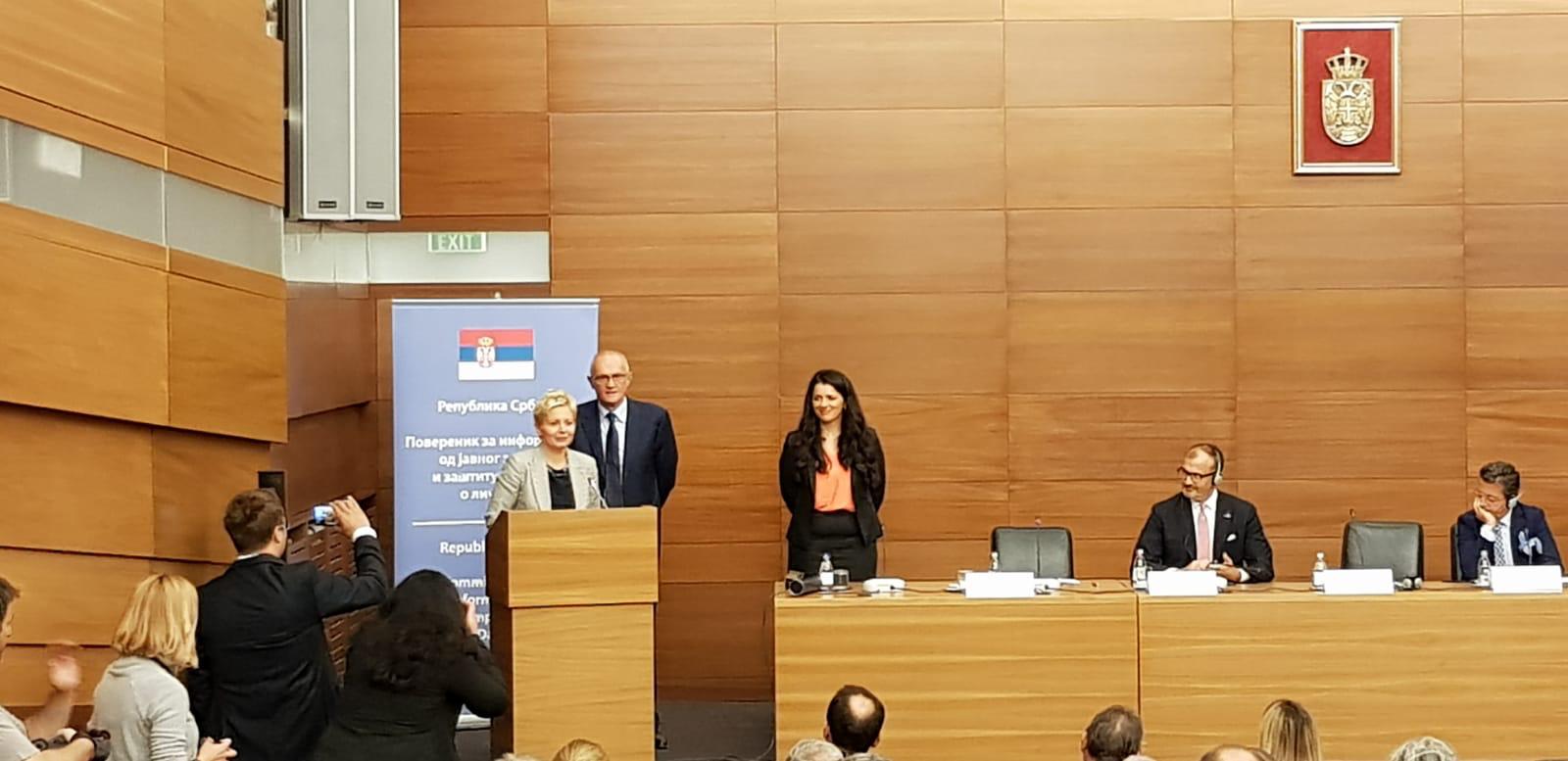 On the occasion of the International Day of the Public's Right to Know, the Institution of the Commissioner for Information of Public Importance and Personal Data Protection awarded the recognition to the CRTA for a special contribution to the affirmation of the public's right to know.
"This recognition is particularly important for us as in its basis it has freedom and free people. I sincerely hope that we are not the last ones to obtain this award", stated the CRTA director Vukosava Crnjanski while accepting the reward.
On the occasion of the  Draft Amendments to the Law on Free Access to Information of Public Importance, that the Ministry of Public Administration and Local Self-Government presented this spring, that indicates that the state has the intention to hinder the public's insight into  the work of state institutions, the CRTA and several civil society organisations launched the initiative to defend the public's right to know Serbia in quest for information.
The CRTA launched initiatives Open Parliament, Truth-O-Metre and Citizens on Watch that seek to provide citizens with an easier insight into the work of public authorities and politicians by giving them information about their work.