Job Opportunity: Advocacy Manager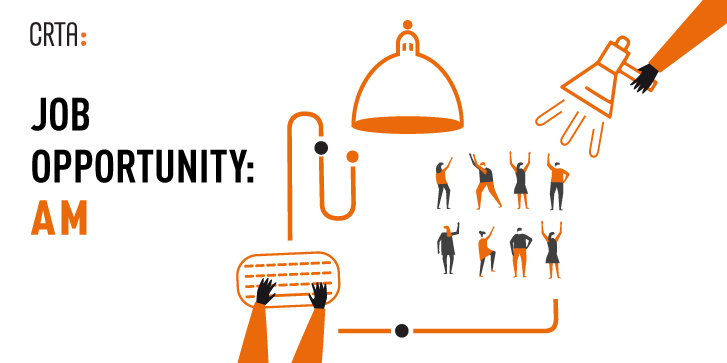 We are looking for a colleague committed to supporting democracy, parliamentarism, elections, activism, media, civil society, to strengthen our program "Democratic Institutions" from the position of the Advocacy Manager.
Advocacy Manager is responsible for development and implementation of programs, managing project teams, preparation of program strategies, periodic activity and communication plans, with consideration of the political context, and analyses and data obtained through CRTA's different initiatives, as well as through other sources.
If you value democracy and understand political conditions in Serbia, approach problem solving creatively and with innovation, and enjoy working in a dynamic environment, please send us your CV presenting your advocacy experience, along with a short essay with up to 500 words focusing on one of the following topics:
How to bridge the gap between citizens and their representatives in the Parliament?
Which actions could help strengthen the role of independent institutions?
How to motivate citizens for democratic participation?
What is needed today to successfully advocate for democracy in Serbia?
Please send your application to [email protected] no later than Monday, October 26, 2020 by 23:59.
Incomplete applications will not be considered for the next selection round.