Civil society suggests that Nevena Ružić be the head of the institution of the Commissioner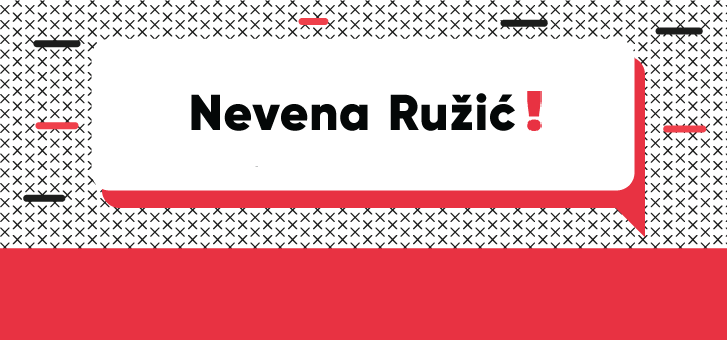 More than 80 civil society organisations, media, business, professional and scientific communities' representatives are urging MPs to support Nevena Ružić as a candidate for the new Commissioner for Information of Public Importance and Personal Data Protection. We are firmly convinced that Nevena Ružić possesses the expertise, experience and integrity necessary for managing the institution of the Commissioner.
Nevena Ružić has been working for this institution for 10 years now and is currently the Deputy General Secretary of the Commissioner's Office. Her work so far has significantly contributed to the confidence of citizens in the Commissioner's institution and this why we believe that she would continue to work in the public's best interest in the future. We are sure that besides the relevant professional knowledge (master diploma in legal sciences in the areas closely related to the field of activity of the Commissioner) and exceptional experience, she possesses the integrity necessary for the control and oversight of the work of state bodies. She has shown commitment and devotion through regular communication and cooperation with civil society organisations and through continuous professional development. Since 2017, she has been a member of the working body of the International Confederation of Information Commissioners. In 2012, she was elected a member of the Bureau of the Advisory Committee of the Convention for the Protection of Individuals regarding the automatic processing of personal data of the Council of Europe, where she also served as a Deputy President.
We are urging all parliamentary groups of the National Assembly to candidate Nevena Ružić and to support her selection as she fulfils all the  criteria that guarantee that she will perform the Commissioner's duty accountably and conscientiously, in accordance with the law and good democratic practice, independently of political and other influences.
We are prompting all MPs to adopt an accountable and conscientious attitude towards the selection of the Commissioner for Information of Public Importance and Personal Data Protection. This institution has a huge importance for citizens of Serbia, while the laws it protects – the access to information of public importance and personal data protection – are constitutionally guaranteed rights that are fundamentals of every democratic society.
We are prompting the Committee for Culture and Information of the National Assembly to respect criteria  of transparency, openness and integrity when selecting the new Commissioner so that the public could be adequately informed and included in this process.