Campaign "Serbia in Quest for Information" for the public's right to know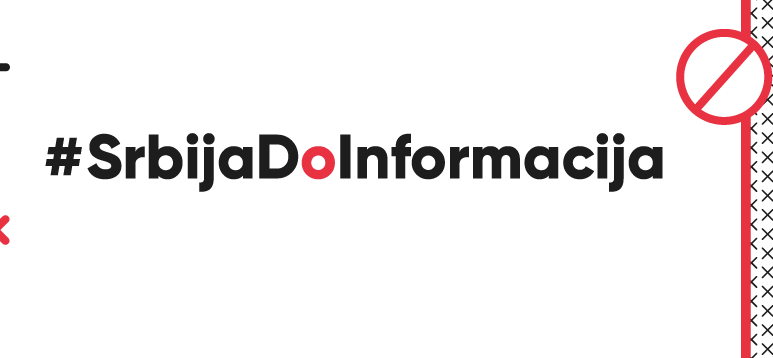 The first "Week of the Public's Right to Know" will begin on Monday September 24th and end on Friday September 28th, on the International Right to Know Day which is celebrated throughout the world. Within the campaign "Serbia in Quest for Information" street actions entitled "If you want information of public importance, ask Santa" shall be organised in several cities (Prijepolje, Užice, Valjevo, Smederevo, Sombor) during the "Week of the Public's Right to Know". The aim of this initiative is to inform the citizens about this important right in an amusing manner.
The right to know is a very important right, guaranteed by the Law on Free Access to Information of Public Importance, that enables all citizens to have an insight into the work of public institutions financed with their money. This Law has enables citizens to find out many facts of public interest that would have remained hidden from the eyes of the public.
The Draft Amendments of Law on Free Access to Information of Public Importance that the Ministry of Public Administration and Local Self-Government presented this spring, indicates that the state has the intention to hinder the public's insight into the work of state institutions. The citizens are expected to pay and not to ask how their money is spent.
Let us remind you, a group of organisations composed inter alia of Belgrade Centre for Security Policy, CRTA, Law Scanner, Civic Initiatives, Slavko Ćuruvija Foundation, Transparency Serbia, BIRN, Partners Serbia and  Open Society Foundation  Serbia launched the initiative to defend the public's right to know. The initiative has so far gathered 80 civic and media associations and organisations.
The said organisations indicated that the provision of the Draft Law, which excludes a part of companies (capital societies) from the obligation to disclose information, is very harmful, as these companies dispose with a considerable property. Furthermore, the possibility for the authorities to conduct administrative proceedings against the binding, final and enforceable decisions of the Commissioner for Information of Public Importance and Personal Data Protection is inconsistent with the principle of legality. During the public hearing, 1,200 citizens sent comments to the competent Ministry urging it not to adopt these harmful provisions, but until now the Ministry has not informed the public whether the comments have been accepted or not.