We are expanding the election team – if you are a lawyer, apply!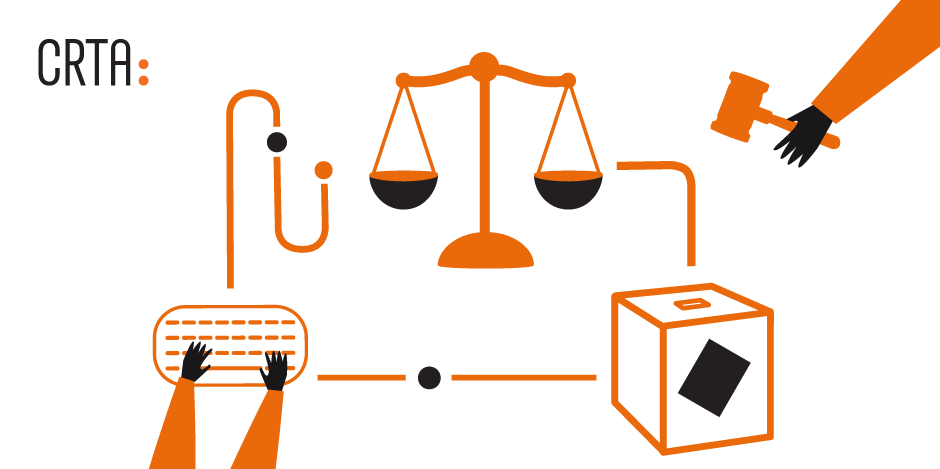 CRTA invites lawyers with or without the experience, interested in monitoring and analysis of the electoral process, to join its election observation mission. 
Tasks under this assignment include the collection and processing of information about irregularities within the electoral process, as well as the provision of support in raising citizens' understanding about the electoral legislation and mechanisms to protect voting rights.
 Skills and knowledge needed/preferable for candidates: 
Education – completed Faculty of Law or enrolled in the last year of law studies;

Experience in engaging with citizens regarding the protection of their rights, or other issues related to the exercise of civic rights and/or their safeguarding in democratic processes;

Ability to promptly acquire legislative knowledge and implementation of legal solutions in practice;
 Advantages: 
Knowledge and understanding of the legislative framework regulating the elections, and implementation of corresponding legal mechanisms in practice, will be considered as the advantage;

Previous engagement around electoral issues and/or experience in working within the election observation missions will be considered as the advantage.
 The complete application should include: 
Biography presenting the relevant experience;

Motivation letter – what motivates you to become a part of the CRTA's election observation mission?
Applications should be addressed to the e-mail [email protected] no later than Saturday, December 25, 2021 at 23:59.