Voter Turnout in Parliamentary Elections Lower than in 2016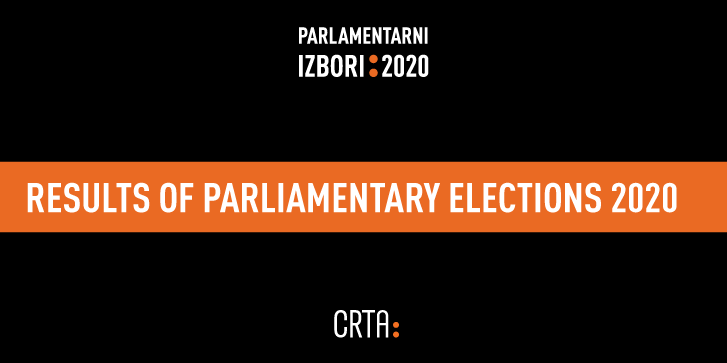 Considering the still ongoing assessment of the quality of the election process, as well as the currently processed 87 percent of the monitoring sample, CRTA unequivocally concludes that only three electoral lists passed the census:
– Aleksandar Vucic – For Our Children with more than 58 percent of votes,

– coalition Socialist Party of Serbia and United Serbia with between 9 and 11 percent of votes, and

– Aleksandar Sapic – Victory for Serbia with between 3,5 and 4,5 percent of votes.
Along with minority lists that do not fall under the three percent census, all other lists would certainly not pass the census, according to the current estimates based on the processed sample and the margin of error.Total voter turnout of between 48 and 49 percent is lower than the total turnout of 56,7 percent in 2016 parliamentary elections.
CRTA will continue to collect results and information about the quality of the election process on the day of the vote, and will present the final estimate of election results at the media conference tomorrow, on June 22, 2020 at 12pm.