Prime Minister Brnabić and Minister Đorđević in a public officials' campaign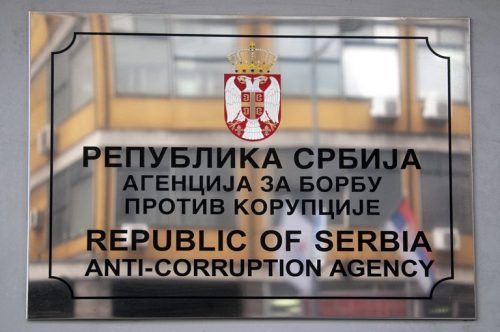 Photo by: Zoran Drekalovic
CRTA filed complaints to the Anti-Corruption Agency against Serbian Prime Minister Ana Brnabić, and Minister of labour, employment, veteran and social policy Zoran Đorđević, for violating legal provisions preventing misuse of public resources in order to promote a political
party.
While appearing on the Pink TV Morning Show on December 26 th , 2019, Prime Minister Ana Brnabić directly invited viewers to vote for the Serbian Progressive Party, without explicitly declaring whether she was expressing the viewpoint of the authority she represents and where she had office, or the political party she was a member of. By doing so, Prime Minister violated article 29 of the Anti-Corruption Agency Act.
Similarly, the same law was violated by Minister Đorđević, participating on December 24 th , 2019 at a "Gathering with Rakovica Seniors", organised by the Municipal Committee of the Serbian Progressive Party of Rakovica. Although this was an event clearly aiming to promote the party, the organiser introduced Mr. Đorđević as a Minister, i.e. an office holder. Mr. Đorđević also introduced himself in that way when addressing the elderly. He promised that, as a member of the Government, he would fight for the interests of the pensioners, urging the attendees to bring citizens who are "not members of our party" to the next gatherings, thus completely erasing the border between state and party functions.
"These are flagrant violations of laws and examples of an acceptable public officials' campaign practice, that deserves an even harsher condemnation given the fact that they were committed by the highest state officials.", said Raša Nedeljkov, CRTA programme director.
CRTA requires from the Anti-Corruption Agency to act on complaints against Prime Minister Brnabić and Minister Đorđević, within a five-day deadline, in accordance with its legal competences and obligations.