How are we going to observe the election day – June 21?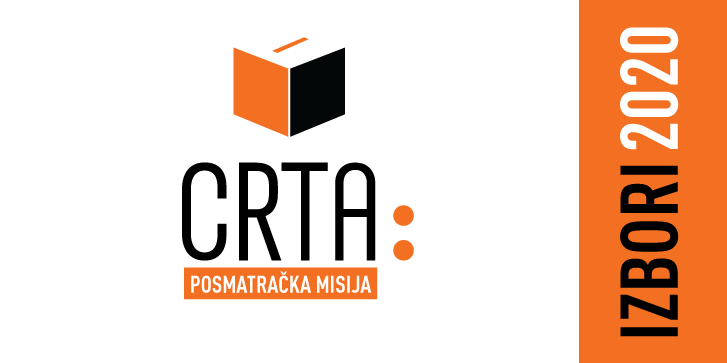 As domestic observation mission observing the elections by the highest international standards, CRTA will monitor and assess the quality of the election process on the election day, June 21, 2020. CRTA's observes will be deployed at the random and representative sample of 500 polling stations across the country. In addition, CRTA's mobile teams will monitor developments outside of polling stations in all Serbia's regions on the election day, as well as the work of the Republic Electoral Commission.
Observers will be deployed at polling stations from the preparation and oppening of polling stations until the announcement of election results by polling boards at the observed polling stations. This will provide a comprehensive insight into developments at polling stations throughout the election day.
During the election day, CRTA will periodically inform the public about the voting process, while reports on the voters' turnout will be published every hour. CRTA will broadcast its public conferences live through the website Crta.rs, Youtube channel and Facebook page by the following schedule:
9.30 am 
11.30 am
2.30 pm
5.30 pm
8.30 pm
around 10.00 pm
Throughout the day, interested public will be able to follow the flow of information arriving from polling stations, the call center's operations in providing support to observers, as well as to access regular updates on election day developments through CRTA's website and Youtube channel.