Election irregularities recorded at five percent of polling stations by 7pm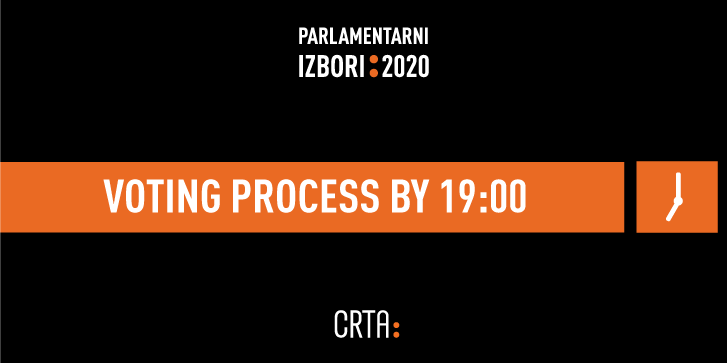 By 7pm election irregularities were recorded at a total of five percent of polling stations, which is higher than the percentage of irregularities than in 2016 parliamentary and 2017 presidential elections. 
In the period between 7pm and 8pm even physical incidents were recorded. 
A group of persons broke in and started recording with mobile phones at the polling station 139 in Belgrade, monitored by the CRTA's observer. This case was reported to the police. 
Physical encounter occurred during the process of vote count at the polling station 80 in Cacak. 
During the day, CRTA submitted three complaints to the police in reaction to recorded cases of the "carousel voting" – two in Zrenjanin and one in Pozarevac. 
Considering the trend in voter turnout by 7pm when it reached 45,5 percent, which is by 7,6 percent lower than in 2016 parliamentary elections, it is not likely that the overall turnout would achieve the 2016 level. 
The next public statement of the CRTA's election observation mission is scheduled after the vote count and processing of information within the monitoring sample (around 10pm). You may follow the conference live at the CRTA's website or Facebook page.