CRTA started to observe an electoral process full of uncertainties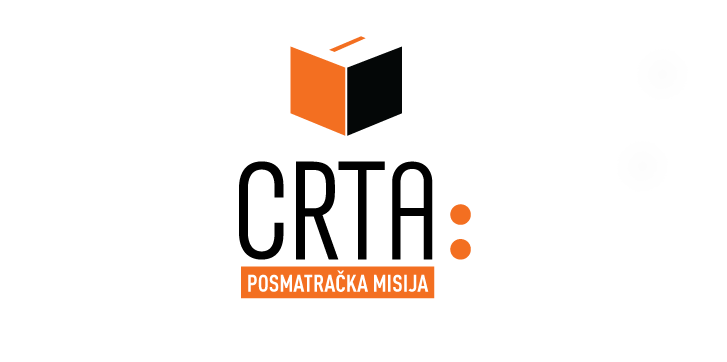 CRTA has formed an observation mission for the upcoming 2022 elections, and has begun to observe the period leading up to the official start of the election campaign. Our long-term observation will be focused on the work of state institutions and potential law changes, reporting of televisions with national coverage and local media, as well as the behavior of political actors and public institutions in local communities throughout Serbia. 
In the following weeks, CRTA will pay special attention to the announced changes of electoral rules and procedures, coming as a result of the two tracks of the Inter-party dialogue on electoral conditions. It is expected that a referendum on changes to the Constitution will be organized prior to calling the elections. 
The head of CRTA's observation mission, Raša Nedeljkov, stated that "it is incredibly important to observe how the announced law changes, as well as the referendum due to which citizens will cast their votes twice in just three monts, will impact the quality of the elections. At this point, there are numerous unknowns, causing uncertainty in terms of the conduct of the electoral process."
Following the 2020 parliamentary elections, and the CRTA observation mission estimation that it had been the worst of all election processes observed by CRTA so far, we have continued monitoring the state of democracy in Serbia, the work of state institutions, as well as the quality of political pluralism in the most influential media. It should be noted again that CRTA's analysis of central news programmes on television channels with national coverage, between the 2020 elections and October 2021, showed pronounced inequality in media representation between the government and the opposition, having in mind that representatives of the ruling majority obtained as much as 94% of time in programmes covering political actors, while the opposition was present in the remaining 6%. 
Since 2016, CRTA has, in line with international standards, observed all national elections (2016 and 2020 parliamentary, and 2017 presidential elections), the 2018 Belgrade elections, as well as local elections in local self-government units of Zaječar, Pećinci and Lučani. Based on observation findings, CRTA has defined and published numerous recommendations for improving electoral conditions. However, to this day, there has been no substantial progress in key areas, such as equal media representation, abuse of state resources, pressures on voters, and voter rights protection.