CRTA continued to observe the election process on the ground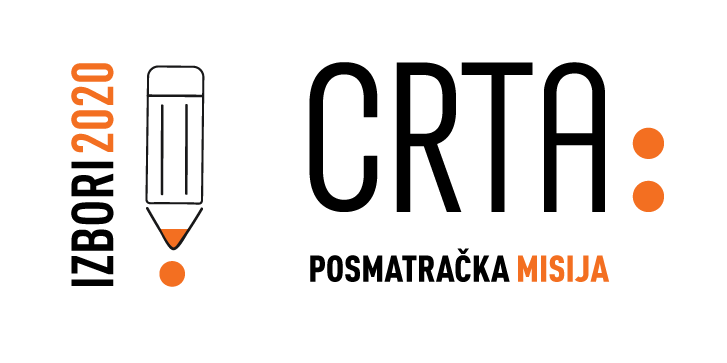 CRTA's election observation mission continued to observe the quality of the election process after the lifting of the state of emergency and the official reinstatement of the election process. A team of 120 long-term observers, trained to the highest international standards for an independent civic election observation, is deployed across the country.  Observers monitor all aspects of the election process: the general atmosphere within the campaign, communication of electoral actors with voters, cases of abuse of public resources and public functions, i.e. public officials campaigning, as well as the work of election administration.
CRTA analyzes the information systematically collected by the long-term observers on the ground and will inform the public about the main findings in the period prior to the election day.
As a reminder, CRTA's election observation mission began with systematic monitoring of the key aspects of the parliamentary elections campaign three weeks before the elections were officially called. Due to the gravity of situation with the coronavirus outbreak, CRTA withdrew its observers from the ground throughout Serbia on March 16, while the teams monitoring media reporting and campaigning on social networks continued to collect information during the state of emergency as well.
Findings of the "Campaign Before the Campaign" analyses, covering the observation period prior to the official announcement of the elections, is available at this link.