Belgrade street action: Where are we being watched?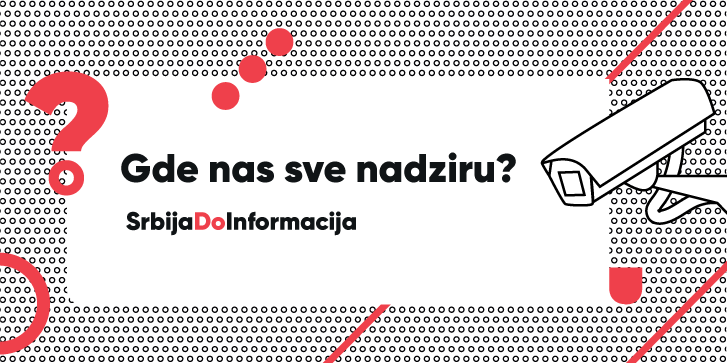 On the occasion of the Week of the Public's Right to Know, CRTA is organising a street action in Belgrade, on Wednesday September 25 th , wishing to urge citizens to ask the competent institution (Ministry of the Interior) whether automatic identity recognition system jeopardises citizens' privacy. Within the campaign  Serbia to information, a street action will be organised at Republic Square, from 4 to 6 pm.
Automatic identification technology has been imported and video surveillance has already been set up in the city. What locations are covered by the Identification System, how much funding has been earmarked for video surveillance equipment, how surveillance has proven to be purposeful are just some of the questions we ask. According to the Law on Free Access to Information of Public Importance, citizens have the right to seek and receive answers from competent institutions.
The aim of the campaign "Serbia to Information" is to emphasise the importance of the right of the public to have information regarding the work of public authorities. So far, the campaign has mobilised citizens of Valjevo, Kragujevac, Užice, Sombor, Prijepolje, Smederevo and other towns.