A door-to-door campaign allowed or not?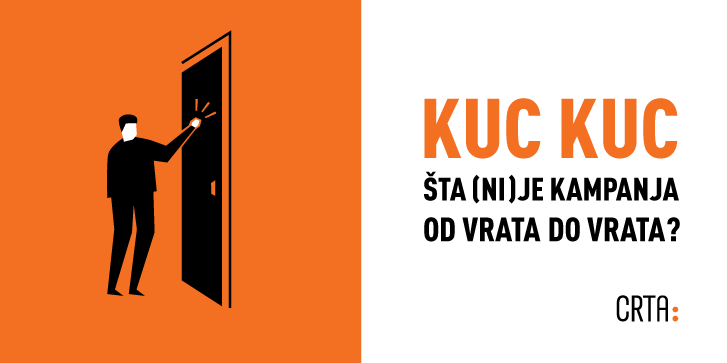 There has been a lot of talks on social networks and media recently about whether party activists can knock on citizens' doors asking them for whom they will vote. The question that has logically arisen is whether a door-to-door campaign is allowed or not.
What is allowed?
As a form of direct, face-to-face communication of parties with voters, door-to-door campaigns are one of the basic activities. It is a way for parties to talk directly with their fellow citizens about the problems troubling them, as well as to offer their policies, programmes and solutions. This is only allowed if you agree to it.
What is not allowed?
What is not allowed is for party activists to insist that you answer their questions if you do not want to, nor is it allowed to coerce any kind of pressure or blackmail citizens so that they express themselves in any way, if they do not want to. Pressure on voters is a crime in Serbia.
Furthermore, if party activists have your personal data (for example: your unique personal number, your ID card number…) and you are sure that you have never given that data to that party (for example: you have never signed any of their petitions, etc.), then you can ask them to delete your data from their database, and not to contact you again.
You can find here a form that you can fill in and hand over to the party.
If after that they do not delete your data and they continue to contact you, you can address the Commissioner for Information of Public Importance and Personal Data Protection (e-mail: [email protected] ).