25.1 PERCENT OF SERBIAN CITIZENS VOTED UNTIL 1 PM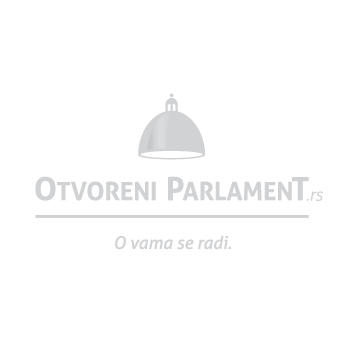 A total of 25.1 percent of citizens listed in the voters list have voted at the Serbian presidential elections until 1 pm, the CRTA election observation mission 'Citizens on Watch' stated. Margin of error was +/- 0.7 percent. This turnout equals the percentage of voters who voted until 1 pm in the last year's parliamentary elections.
Observers deployed to the random and representative sample of 450 polling stations report that voting process is conducted mainly in accordance with established procedures. The percentage of recorded irregularities remains at two percent. They mainly include not checking voters' identification prior to voting and handling parallel voters lists.
Recorded irregularities still include isolated incidents that cannot be considered a trend that would influence the regularity of voting.
The percentage of cases of distribution of campaign material less than 50 meters from the polling station was reduced from two to less than one percent, due to the intervention of polling board members.
In response to the information received from the CRTA election observation mission 'Citizens on Watch' mobile teams by 3 pm, CRTA will file three criminal charges against acts of vote bribery in the territory of Vojvodina (Temerin, Slana bara and Beocin).
The CRTA mission 'Citizens on Watch' also received information on potential election irregularities from citizens. In this regard, the mission's mobile team visited polling stations 73 and 75 at Zemun polje and confirmed cases of parallel voters lists recorded outside of polling stations, as well as unauthorized persons giving voters special pens with green ink to use during the voting process.
The CRTA election observation mission 'Citizens on Watch' does not have observers in the territory of Kosovo and Metohija, abroad, or within the Bureau of Prisons.
The CRTA election observation mission 'Citizens on Watch' based its monitoring of the Serbian presidential elections on April 2, 2017 on statistical principles as an effective method for systematic observation of the process during the Election Day, using the Parallel Vote Tabulation (PVT) methodology. This methodology enables the assessment of the entire voting process on the Election Day – opening of the polling stations, voting and vote count – in an unbiased and systematic manner. PVT methodology uses randomly selected sample of the polling stations (PS), which means that the results are representative for the entire country. Observers are deployed to 450 polls and they monitor the entire election process – from the opening of polling stations until the records on the election results are compiled. Based on representative sample, PVT enables detection of irregularities and violations of election procedures on the Election Day and provides information about regularity of the election process for the entire country. 
CRTA's election observation is based on the highest international standards, stipulated in the Declaration of Global Principles for Nonpartisan Election Observation and Monitoring by Citizen Organizations.
The next public statement of the CRTA election observation mission 'Citizens on Watch' is scheduled for 6 pm.