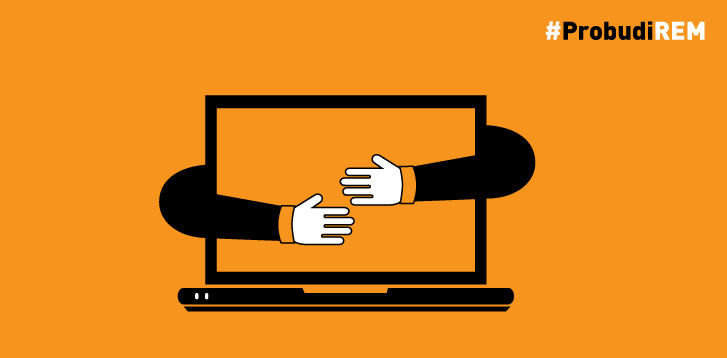 REM published data from citizens reporting SNS spot
02-14-2019.
Regulatory Authority of Electronic Media (REM) in an official response to the citizens who submitted the application for the broadcasting of the promotional video of the Serbian Progressive Party, published 189 email addresses of the applicants. In this way, personal data visible from many addresses, has become available without the consent of the person to whom they relate.
Crta submitted a report to the Commissioner for Information of Public Importance and Personal Data Protection in order to exercise control over the REM and determine whether the provisions of the laws governing the processing of personal data were violated in this way.
REM received more than 900 applications within the #ProbudiREM (Wake up the REM) campaign launched by Crta on the occasion of broadcasting the SNS promotional video out of the pre-election campaign within the news program on national-level television stations. REM decided that the broadcasting of the video was in accordance with the law and rejected all applications as unfounded. Crta sent appeal to the Culture and Information Committee of the National Assembly to review the quality of the work of REM for this decision, but at a session held on February 13, the Committee did not consider the Crta's letter.